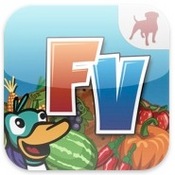 First, let's get something off the table right away.  Farmville is a social game, involving millions of players all playing at the same time.  Giving yourself an unfair advantage would be very anti-social, wouldn't it?
Truth be told, there aren't any official cheat codes for Farmville.  It wouldn't be fair to other people.  So is there cheating?  Yes, there is. You can buy software to alter your farm, but if you use the software, your farm can get shut-down.  This is frowned upon the by facebook, zynga, and other players and you could get banned.  Don't buy software that let's you "cheat" – it's a bad idea.
Well then, what's the best way to get ahead playing Farmville? The answer is, of course, play SMART.  Use the game's rules to your advantage.  There's a few major tips that are useful for all levels of play:
Recruit friends/get neighbors – this is obvious, but can't be under-emphasized.  The trick is to get as many as possible, without annoying your actual facebook friends.  Search around the forums for people willing to help (and you'll be helping them too).  Remember, it's a social game, so being social is rewarded.
Tractors – yes, they're not free, but if you were going to buy a "cheat program" anyway, spend the money on "legal" items that will help you grow your farm.  Tractors and fuel will let you grow your farm faster.
Plan ahead – just like real farmers, the most efficient farms (and the ones with the most profits) plan ahead with specific strategies.  Make sure you have enough money to buy the seeds you want, plow enough, etc.  Have enough on hand to always buy Super Berries.  If you're purchasing items (with real money), make sure you'll get what you want out of the purchase. Plan ahead and you can save yourself time and money.
Use Quick-Turnover Harvests – the faster you can plant and then harvest, the more time you'll have for more harvests. Keep things rotating.
Hay Bales – The hay bales give you 5XP each and you can buy as many as you can fit. Then delete and buy more.  Use hay bales to your advantage and get the Pack Rat Ribbon too.
The Farmville Toolbar – it's a "legal" item for your browser (IE or Firefox only), that can help you manage and run your farm.  It's worth taking a look.
Don't make quick decisions – it's almost always worth it to consider each action – ask yourself, "could I plant something better?" or "how can this help me in the future?"  Think about things and consider all your options before acting.
Check the Farmville page on CheatCodes for recent additions to the tips and tricks section.
If you have any of your own tips, we welcome your comments below, or, even better, submit them to CheatCodes.com on the farmville page. It helps everyone.
Farmville Crops Table
To help you make better decisions, here's a table of the farmville crops.
| Level Available | Seed/Crop | Buy Price | Net Profit (incl plow) | Harvest in hours | Profit Per Hour | XP | XP per day |
| --- | --- | --- | --- | --- | --- | --- | --- |
| | | | | | | | |
| | | | | | | | |
| 1 | Strawberries | 10 | 10 | 4 | 2.5 | 1 | 12 |
| 1 | Eggplant | 25 | 48 | 46 | 1.04 | 2 | 1.57 |
| 1 | Wheat | 35 | 65 | 69 | 0.94 | 2 | 1.04 |
| 1 | Soybeans | 15 | 33 | 23 | 1.43 | 2 | 3.13 |
| 4 | Squash | 40 | 66 | 46 | 1.43 | 2 | 1.57 |
| 5 | Pumpkin | 30 | 23 | 8 | 2.88 | 1 | 6 |
| 6 | Artichokes | 70 | 119 | 92 | 1.29 | 2 | 0.78 |
| 7 | Rice | 45 | 36 | 12 | 3 | 1 | 4 |
| 8 | Raspberries | 20 | 11 | 2 | 5.5 | 0 | 12 |
| 8 | Daffodils | 60 | 60 | 46 | 1.3 | 2 | 1.57 |
| 9 | Cotton | 75 | 117 | 69 | 1.7 | 2 | 1.04 |
| 10 | Cranberries | 55 | 28 | 10 | 2.8 | 1 | 4.8 |
| 11 | Bell Peppers | 75 | 108 | 46 | 2.35 | 2 | 1.57 |
| 12 | Peppers | 70 | 77 | 23 | 3.35 | 2 | 3.13 |
| 14 | Aloe Vera | 50 | 20 | 6 | 3.33 | 1 | 8 |
| 15 | Pineapples | 95 | 132 | 46 | 2.87 | 2 | 1.57 |
| 15 | Red Tulips | 75 | 69 | 23 | 3 | 2 | 3.13 |
| 16 | Pattypan Squash | 65 | 80 | 16 | 5 | 1 | 3 |
| 17 | Blueberries | 50 | 26 | 4 | 6.5 | 1 | 12 |
| 18 | Watermelon | 130 | 203 | 92 | 2.21 | 2 | 0.78 |
| 19 | Grapes | 85 | 170 | 23 | 7.39 | 2 | 3.13 |
| 20 | Tomatoes | 100 | 58 | 8 | 7.25 | 1 | 6 |
| 20 | Pink Roses | 120 | 119 | 46 | 2.59 | 2 | 1.57 |
| 21 | Potatoes | 135 | 195 | 69 | 2.83 | 2 | 1.04 |
| 22 | Carrots | 110 | 75 | 12 | 6.25 | 1 | 4 |
| 23 | Coffee | 120 | 108 | 16 | 6.75 | 1 | 3 |
| 24 | Corn | 150 | 215 | 69 | 3.12 | 2 | 1.04 |
| 25 | Sunflowers | 135 | 165 | 23 | 7.17 | 2 | 3.13 |
| 26 | Ghost Chili | 80 | 41 | 6 | 6.83 | 1 | 8 |
| 27 | Cabbage | 140 | 233 | 46 | 5.07 | 2 | 1.57 |
| 28 | Green Tea | 105 | 71 | 10 | 7.1 | 1 | 4.8 |
| 29 | Black Berries | 75 | 27 | 4 | 6.75 | 1 | 12 |
| 30 | Red Wheat | 180 | 254 | 69 | 3.68 | 2 | 1.04 |
| 30 | Lavender | 160 | 211 | 46 | 4.59 | 2 | 1.57 |
| 31 | Sugar Cane | 165 | 59 | 8 | 7.38 | 1 | 6 |
| 32 | Peas | 190 | 176 | 23 | 7.65 | 3 | 4.17 |
| 33 | Yellow Melon | 205 | 308 | 92 | 3.35 | 2 | 0.78 |
| 34 | Onion | 170 | 83 | 12 | 6.92 | 1 | 4 |
| 35 | Broccoli | 200 | 258 | 46 | 5.61 | 2 | 1.57 |
| 35 | Lilies | 195 | 159 | 23 | 6.91 | 2 | 3.13 |
| 36 | Acorn Squash | 175 | 68 | 10 | 6.8 | 1 | 4.8 |
| 37 | Asparagus | 220 | 122 | 16 | 7.63 | 2 | 4.5 |
| * | Super Berries | 10 | 75 | 2 | 37.5 | 1 | 24 |
| * | Sweet Potato | 10 | 100 | 23 | 4.35 | 3 | 4.17 |
| * | Sweet Corn | 10 | 100 | 6 | 16.66 | 3 | 16 |
| * | Poinsettia | 45 | 66 | 24 | 2.75 | 3 | 4 |